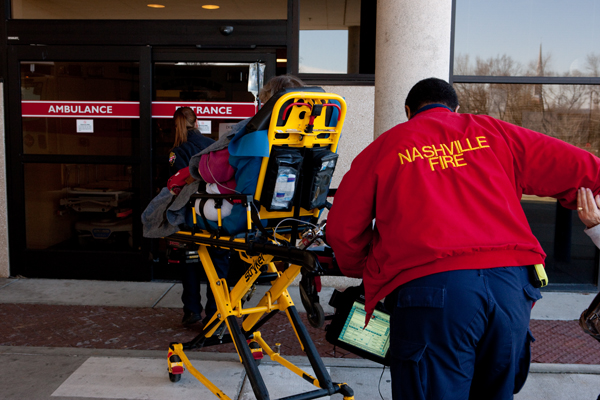 Training for Active Shooter in a Hospital: Best Practices
In 2013, the FBI released a study of active shooter incidents in the US between 2000 and 2013. The major findings are summarized below (from US Department of Justice Federal Bureau of Investigation, 2013):
Active shooter incidents are becoming more frequent
These incidents resulted in a total of 1,043 casualties (486 killed, 557 wounded—excluding the shooters).
All but six of the 160 incidents involved male shooters (and only two involved more than one shooter).
More than half of the incidents—90 shootings—ended on the shooter's initiative (i.e., suicide, fleeing), while 21 incidents ended after unarmed citizens successfully restrained the shooter.
In 21 of the 45 incidents where law enforcement had to engage the shooter to end the threat, nine officers were killed and 28 were wounded.
The largest percentage of incidents—45.6 percent—took place in a commercial environment followed by 24.3 percent that took place in an educational environment. The remaining incidents occurred at the other location types specified in the study—open spaces, military and other government properties, residential properties, houses of worship, and healthcare facilities.
Healthcare Facilities Are Among the Most Likely Places for a Shooting
During the period (2000-2013) of the FBI study, 4 shooter incidences occurred in healthcare facilities, which resulted in 10 being killed with 10 other injuries. The events occurred on different days of the week with shooters ranging in age from 38-51. Two incidences occurred on weekdays with two on weekends. Two of the shooters committed suicide at the scene, one was killed by police, and one was apprehended at the scene of the crime (US Department of Justice Federal Bureau of Investigation, 2013).
Expert Calls for Training
Katherine Schweit, Special Agent and director of the FBI's Active Shooter Initiative, said that the results of their study "demonstrate the need not only for enhanced preparation on the part of law enforcement and other first responders, but also for civilians to be engaged in discussions and training on decisions they'd have to make in an active shooter situation."
Kettering Health Network Responds
We talked to Bernadette M. Sacksteder, who is an HR Specialist on the Kettering Health Network (KHN) Legal & Regulatory Compliance team and who is a member of the panel that built the HealthStream active shooter courses. Bernadette wrote a report summarizing the active shooter program at Kettering and submitted it for consideration for the HealthStream Award of Excellence for Innovation.
KHN has two separate security departments—Kettering Security Department and Grandview Police Department. Both of these departments independently developed an active shooter program. From there, the departments collaborated with HealthStream to help develop a comprehensive active shooter program for KHN. This comprehensive program delivers essential content in several modes and at different levels to meet the varied needs of the entire health network.
The program comprised:
Run, Hide, Fight: Surviving An Active Shooter Event (Video)
Response To Active Shooter Training Two Part Course (4 Hours Total – Lecture And Mock Simulation Event)
Response To Active Shooter Training (Single Session For Those Uncomfortable With Intense Simulation)
Outcomes of the Program
According to Sacksteder, the response to the program has been overwhelmingly positive. She writes "In 2015, we had 235 employees complete the Run Hide Fight online course, and 439 employees complete the Response to Active Shooter Training Two-Part course yielding a total of 674. As of the end of November 2016, we have more than doubled our numbers from 2015. Participation numbers from 2016 (through November) are:
Response To Active Shooter (Single Session): 836
Response To Active Shooter Part I (Lecture): 320
Response To Active Shooter Part II (Practical Application): 120
Run Hide Fight HealthStream video course: 365
Total: 1641
This is in addition to the 12,000 employees who will be exposed to this content through our annual mandatory compliance education. By the end of 2016, every employee of Kettering Health Network will have received at least basic Response to Active Shooter training."
April 1, 2021