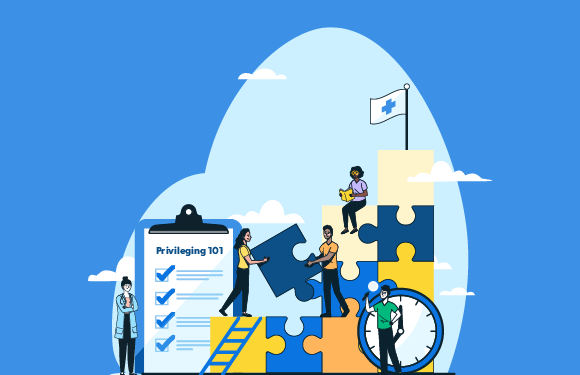 A Beginner's Guide to Privileging
The role of a Medical Services Professional (MSP), is to keep patients safe. Protecting patients involves adhering to complex credentialing and privileging processes to screen providers, complete verification of their licensure, education, training and experience, and determine which procedures and services they are competent to deliver. This is an involved process which initially often takes several months to complete and then must be maintained on an ongoing basis. HealthStream understands the process, it's importance and wants to help.
We have condensed the major learnings shared in the webinar series into this eBook to provide a tool that MSPs can leverage throughout their careers. In this eBook, we cover it all, from basic education on the history and fundamentals of clinical privileging to how to navigate the regulatory and legal aspects involved. It's an ideal fit for both MSPs new to the field of privileging and seasoned pros looking to gain additional knowledge of privileging processes.
"'A Beginner's Guide to Privileging' is a great tool! It's so well written and easy to understand (for new staff and seasoned staff).

I made it required reading for my staff. This resource is VERY much appreciated."
Tracy L. Benny, CPCS, Senior Director, Medical Staff Services UPMC
UPMC Mercy & UPMC Magee Women's Hospital
July 25, 2023