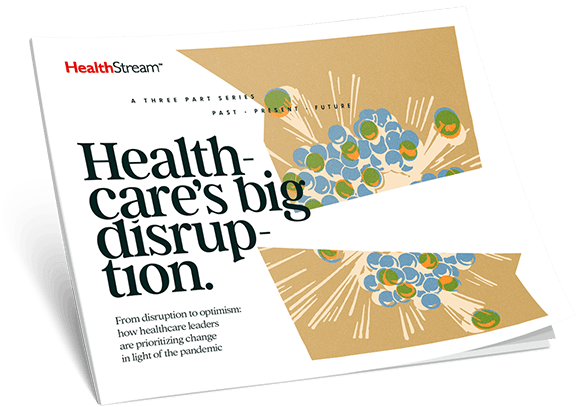 Healthcare's Big Disruption eBook
After a traumatic start to this current decade, healthcare systems are facing uncertainty as COVID-19 case volumes fluctuate and business practices are re-examined. In April 2021, HealthStream conducted a survey of over 900 healthcare leaders throughout the U.S. to understand what they are thinking in terms of the Past, Present and Future.
This HealthStream eBook explores survey results in three data-filled articles. How do industry leaders view past healthcare initiatives? What is the present toll on caregivers and organizations? Where do top executives believe the industry goes from here?
View all of the content in our 2021 series on Healthcare's Big Disruption
August 24, 2021