An In-Depth Look at the Healthcare Staffing Shortage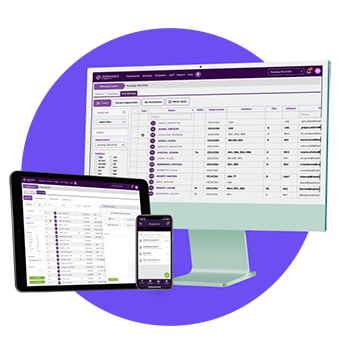 The healthcare industry has continued to face a staffing shortage crisis, creating ongoing challenges for organizations striving to deliver high-quality patient care. Human Resource leaders know all too well the reality of this ongoing dilemma, exacerbated by the Covid-19 pandemic. Factors like high turnover, increased burnout, and low employee engagement have all contributed to this complex issue.

Addressing the healthcare staffing shortage requires a long-term, strategic approach. By integrating innovative technology, implementing new scheduling practices, utilizing healthcare-specific scheduling solutions, and more, Human Resource leaders can mitigate the impact of this ongoing shortage, improve retention, and elevate the overall healthcare experience for everyone — from leadership and staff to those seeking care.

As a leader in healthcare, it's critical to have a deep understanding of this far-reaching issue, what the future of healthcare staffing looks like, and which best practices are ideal for your team and organization. Written by industry-leading professionals, this white paper offers a detailed look at the staffing crisis along with strategies to implement to better support, retain, and engage your valuable employees.
July 14, 2023