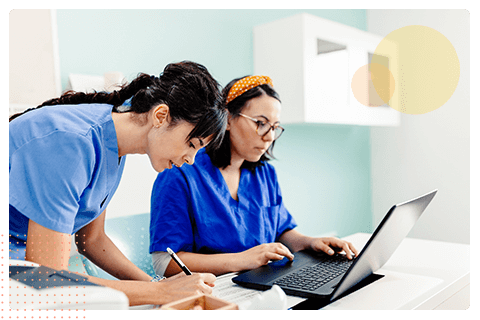 Achieving PTAP with Distinction: A Residency Conversation with INTEGRIS Health and Salinas Valley Health
With 33% of new nurse graduates leaving their organization within the first two years, a strong nurse residency program is key to attract and retain top talent. The PTAP with Distinction accreditation sets your organization apart as an employer of choice for new nurse graduates.
Join us for a 60-minute conversation with HealthStream's Nurse Residency customers INTEGRIS Health and Salinas Valley Health, discussing how their organizations achieved PTAP with Distinction through superior residency programing. During this virtual event, we will discuss how a standardized program affects quality outcomes, as well as learn more about their journeys to PTAP distinction.