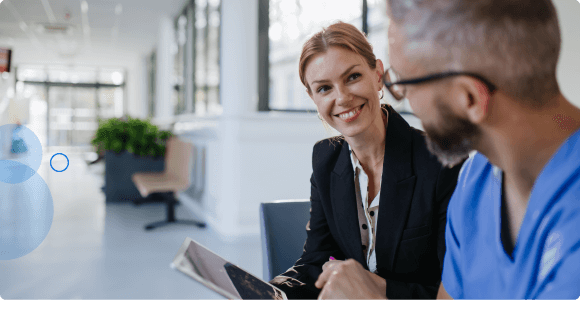 Mind the Gap: Bridging Revenue Cycle Success with Cutting-Edge Staff Education
Cultivating a staff-wide mindset that prioritizes patient care as a financial practice starts with one single focus: education. There is a vital connection between competency and the fiscal success of healthcare organizations, and it's rooted in empowering professionals with the knowledge and skills they need to support a patient-centered model. Amidst all of the intricacies of today's revenue cycle, how do we elevate our education to support patient-centric financial practices?

Join us for a 45-minute complimentary webinar where HealthStream and FinThrive will discuss the role of staff education in patient-centric revenue management.