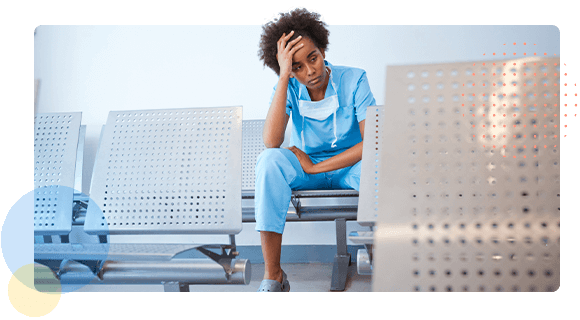 Fostering Resilience, Decreasing Burnout, and Reducing Medical Errors
Secondary trauma can come from multiple sources such as hearing patient's stories or having to deliver devastating news to patients. The emotional duress and additive stress from secondary traumatization for nurses, physicians, first responders, and mental health workers can result in job burnout, turnover, and poor outcomes.

Join our November 16th webinar with partner, CredibleMind, where we will review the role of secondary traumatic stress, the importance of assessing individual risk, and interventions that can help improve coping skills for secondary traumatization.