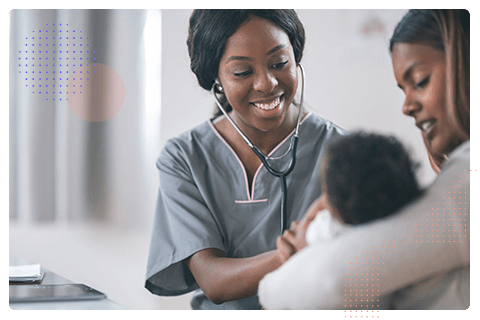 Improving Obstetrical Outcomes and Decreasing Hospital Risk
The CDC reported that nearly 700 women die each year as a result of pregnancy or delivery complications in the United States, and nearly 50,000 women are injured during childbirth, with rates even higher for African-American women. In a country that spends more per capita on health care than any other country, these outcomes are far from inevitable.
Join us for a 45-minute webinar as two of HealthStream's expert clinical advisors, Shelby Bluthardt and Tanesha Riley, MS, RNC-OB, CCE, discuss how our Obstetrics solutions have resulted in a 22% decrease in negative events versus the national average in our mission to achieving zero harm. How can your organization benefit from a meaningful investment in optimal outcomes and reduced risk in child and maternal care?
Learn about proven solutions that have led to:
Achievement of Joint Commission-mandated training published in R3 report
Improved clinical outcomes within the Obstetrical setting
A reduction in risk and overall insurance claims within health systems