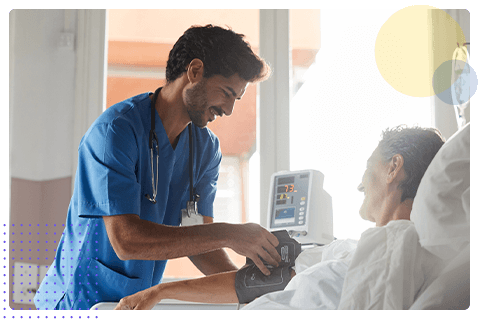 The Next Big Thing in Saving Lives: Reducing the Likelihood of Cardiac Arrest
Did you know that one-third of cardiac arrests are preventable? Recent studies have outlined the clear and evident need to improve all aspects of safety and quality of care by enhancing clinical judgment to prevent patients from going into cardiac arrest. In this webinar, Luther Cale, Vice President of Clinical Programs, is joined by Daniel Davis, MD, to unveil the ART Program, a new approach to care with clinical evidence proven to help reduce arrest and mortality rates.
Learning objectives include:


Evaluate the clinical data and research the ART Program was founded on.
Understand the pathophysiology of deterioration and the four primary risk pathways in patient deterioration.
Learn how you can support critical thinking and enhance clinical judgment by introducing a new methodology that empowers your staff to Anticipate deterioration based on risk factors, Recognize early indicators of deterioration, and Target care to stabilize patients.
The ART Program is exclusively available through HealthStream.