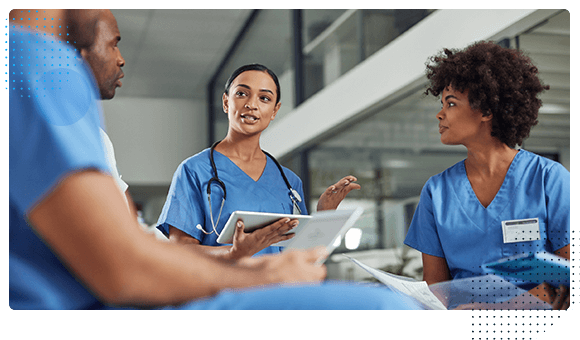 The pursuit of nursing excellence through consistent, standardized training and orientation practices
Nursing excellence is not a solitary achievement but a collective endeavor, and at the heart of it lies a strong foundation that is established at the orientation stage. Join us for this complimentary webinar as we explore how standardized training and orientation practices can ensure effective, seamless transitions and instill a sense of excellence among your nursing workforce.

Learning Objectives:
Align theory and practice to reinforce a strong foundation for nursing excellence.
Discover strategies to establish a structured orientation program where nurses can truly rise together.