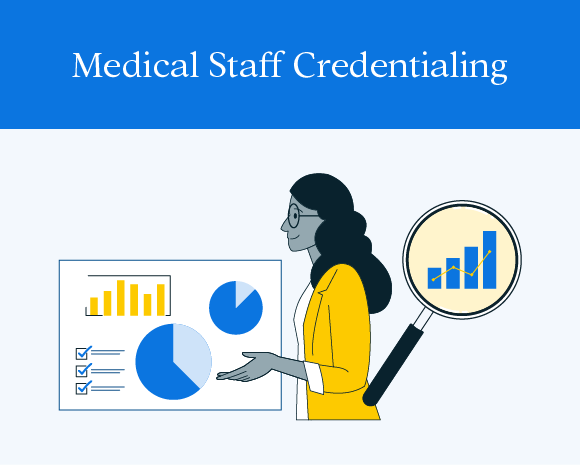 2021 Annual Report on Medical Staff Credentialing
Fifth Annual Report on Medical Staff Credentialing
As we review the last five years, we can see a steady increase in overall satisfaction in the credentialing industry. This is punctuated by varying degrees of steady or accelerated increase in automation, standardization, and paperless initiatives. We encourage you to review this report and see where your organization is succeeding compared to other organizations or has opportunity to grow.
What is covered in the report:
Impact of the COVID-19 Pandemic and remote work in the credentialing industry
Increases in telehealth gives rise to new challenges in credentialing and privileging telehealth workers
Comparing the ratio of staff who performed credentialing and privileging functions to providers
Trends in onboarding and how to improve provider satisfaction
and more!
May 18, 2021