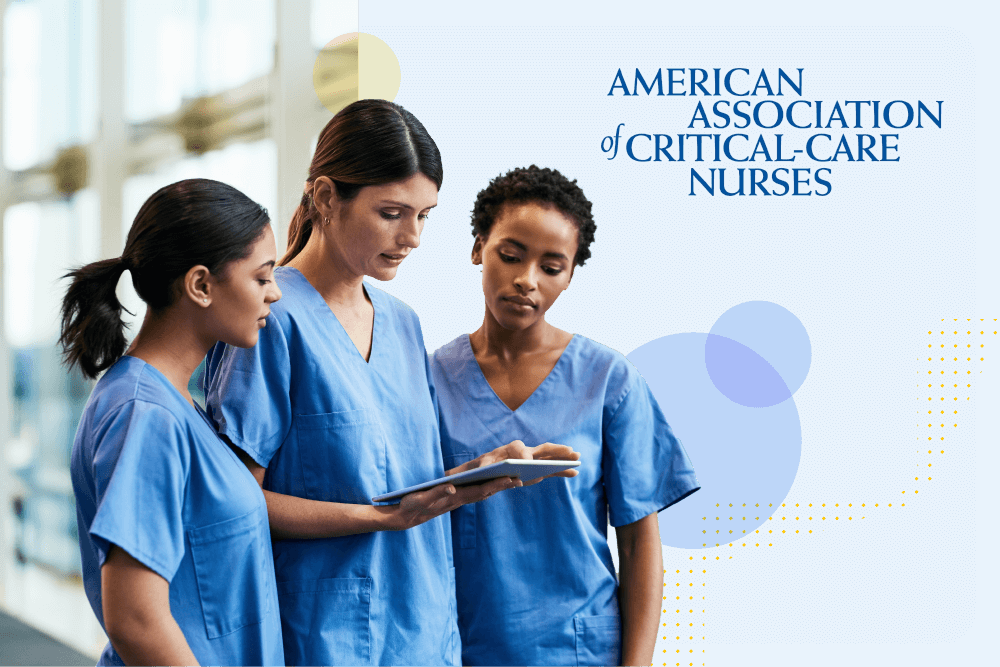 Building Psychological Safety and Belonging in your Unit
Tactics such as 'quiet quitting' may feel like a viable solution in response to the daily challenges that many healthcare professionals face, but these tactics will likely have long-term impacts on healthcare organizations, staff, and patients. Advocating and protecting the safety and well-being of your staff is more critical than ever before.

Join us for this 30-minute webinar with AACN's Clinical Practice Specialist, Cindy Cain, to learn how you and your nurse leaders can navigate constructive conflict while creating psychological safety and belonging in your unit.
Learning Objectives:
• Utilizing the framework of a healthy work environment to strengthen staff satisfaction and engagement (and improve retention).
• Leveraging tools to get to know your staff, your leadership style, and the overall cultural background.
• Embracing strategies to help prioritize connection and community as a core value at your organization.